Beginning Monday, April 27th, in order to comply with the Governor's "Safer at Home" order, we will be back in our office.  Customers will be allowed in the office by appointment only AND with a face mask.  We will continue to take debit and checking account payments over the phone.  If you need to make a cash payment, come to the office and call.  EFFECTIVE JUNE 1ST, WE WILL NO LONGER ACCEPT CASH IN THE OFFICE.

Please see links below for more information or go to our Home page


For more information, please

"McCaleb Insurance Agency is the best place in town for customer service. We were very happy with the results."

News for McCaleb Insurance Agency

​Best Practices for Employers and Employees

Centers for Disease Control (CDC)


​Videos, online Training and Travel Updates

World Health Organization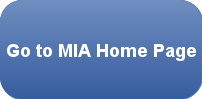 ​Coronavirus Covid-19

Mississippi


1   HANDS  Wash them often

2   ELBOW  Cough into it

3   FACE   Don't touch it

4   FEET  Stay more than 3ft apart

5   FEEL  Sick? Stay home