Effective Monday, March 23rd, in an effort to protect our customers, employees and their families, our office hours will change to 8:30 am - 1:00 pm for the foreseeable future. If you have a payment or a policy change, please call the office. If it is after 1:00 pm, please leave a message and we will return your call the next business day. We all want to do our part to contain the spread of Covid 19.  Your patience and cooperation during these trying times is appreciated.

Please see links below for more information or go to our Home page


For more information, please

"McCaleb Insurance Agency is the best place in town for customer service. We were very happy with the results."

News for McCaleb Insurance Agency

​Best Practices for Employers and Employees

Centers for Disease Control (CDC)


​Videos, online Training and Travel Updates

World Health Organization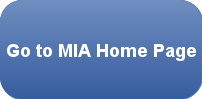 ​Coronavirus Covid-19

Mississippi


1   HANDS  Wash them often

2   ELBOW  Cough into it

3   FACE   Don't touch it

4   FEET  Stay more than 3ft apart

5   FEEL  Sick? Stay home